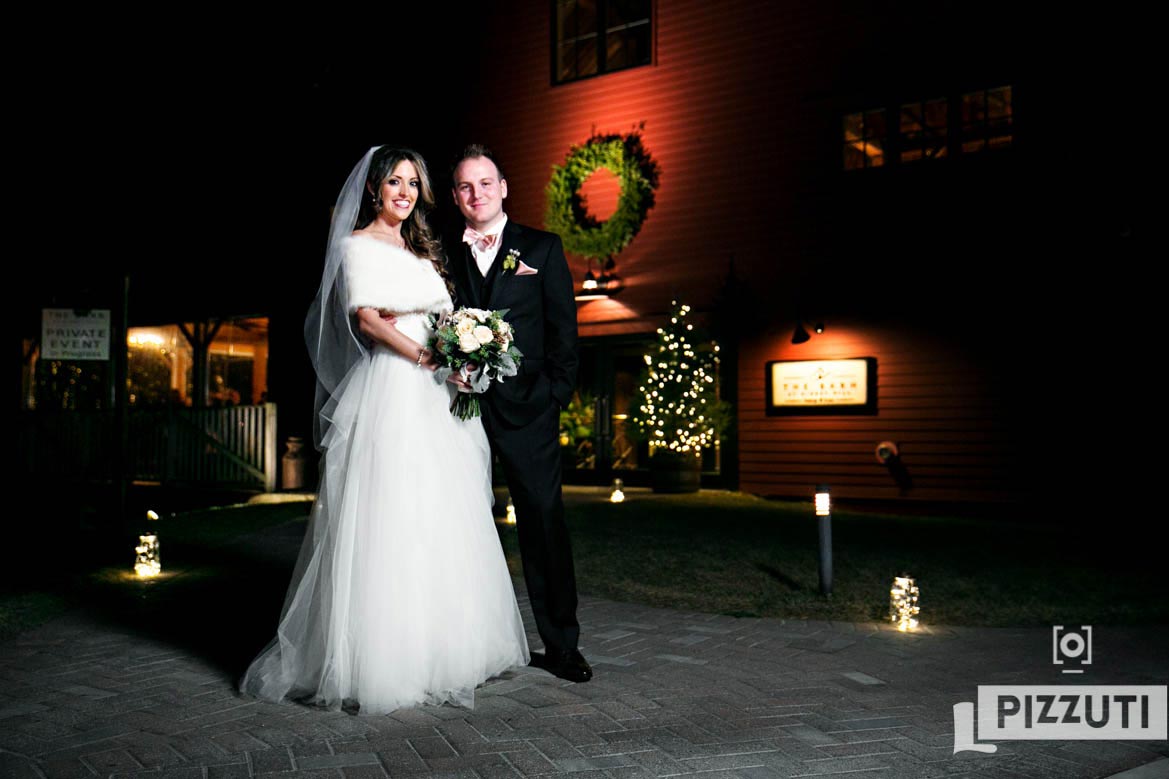 Marissa and Scott planned a beautiful wedding at St. James Church in Groton, MA, with a reception at the Barn at Gibbet Hill. The day started off with the bride getting ready at her parent's lake side cottage in Westford, MA and the guys were just down the road getting ready at the Westford Regency. Everyone was really laid back, making it incredibly easy for us to make pictures.
St. James is a quaint little church in West Groton and it was absolutely perfect for this wedding. I love the photograph that Ashley took from the balcony showing the whole church full of loved ones. After the short ceremony, we grabbed a few family photos and headed off to Gibbet Hill for the party. We were able to grab a few night shots outside the barn before the introductions. I love it when the bride and groom are intrepid enough to brave the cold for some portraits!
This wedding reception was incredible. Groove Authority was the band and they always put on a great performance. Except for the dinner and cake cutting, there were people on the dance floor all night, just how Marissa and Scott wanted it to be! We couldn't be happier for this couple and wish them well on the journey ahead! Check out some photos below.