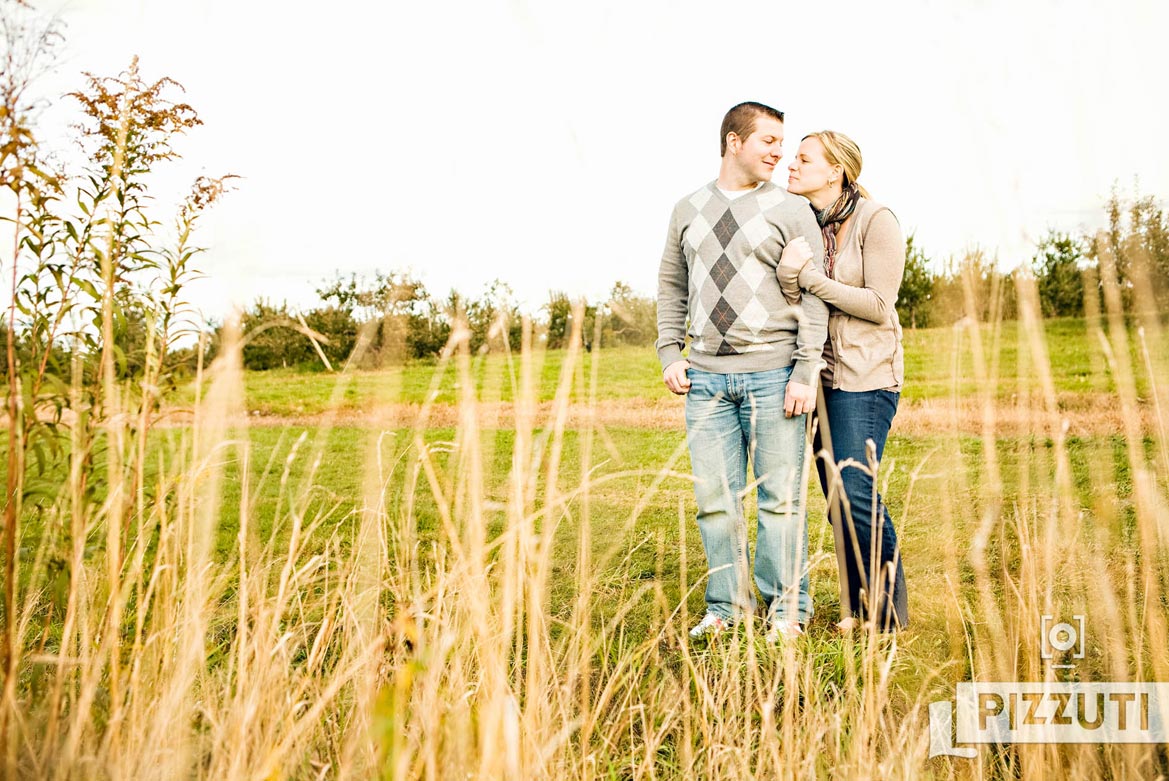 Fall in Love with this Engagement Session … we sure did!
Bolton, MA - The colorful New England Fall, there isn't a more beautiful place for an engagement session. Jen + Pat will be married next Spring but we had the opportunity to spend a few hours with them at Nashoba Valley Winery in Bolton, MA.  These images are testament to the reasoning behind our engagement sessions, which is to break the ice of being photographed and to have fun at the same time.
These two originally had no interest in engagement portraits, but after going into detail about the process, they were soon on board and chose this fantastic location. And at first, they were admittedly nervous which is usually the case. The trick for any couple being photographed for their engagements is to pretend that they are the only two people in the universe at that particular time. I know it's not that easy with a camera pointed at them, but if they can escape by looking into each others eyes, it is in effect a real moment and it will definitely prove so in the photos.
Jen + Pat make an incredibly cute couple and it was so great to get to know them. In the end, this session is going to set the cornerstones of their wedding photography. And as of right now it's our first wedding of 2011, so we are so looking forward to it.
Congratulations to Jen + Pat!